SUMMER AT COLUMBIA
PRE-COLLEGE IMMERSION FOR CREATIVE HIGH SCHOOLERS
JULY 8-26, 2019
REGISTRATION IS NOW CLOSED FOR THE 2019 SUMMER AT COLUMBIA PROGRAM
FROM CREATIVE TO CAREER
Columbia College Chicago's acclaimed Summer at Columbia program provides high school students with an introduction to campus life, while they earn college credit and explore their creativity and talent in areas such as Filmmaking, Entrepreneurship, Investigative Journalism and Podcasting, Screenwriting, Digital Music Production, Illustration, and Game Development.
Summer at Columbia is a three-week exploration of what it means to have a career in the creative industries.
EXPLORE the SUMMER AT COLUMBIA 2019 high school immersion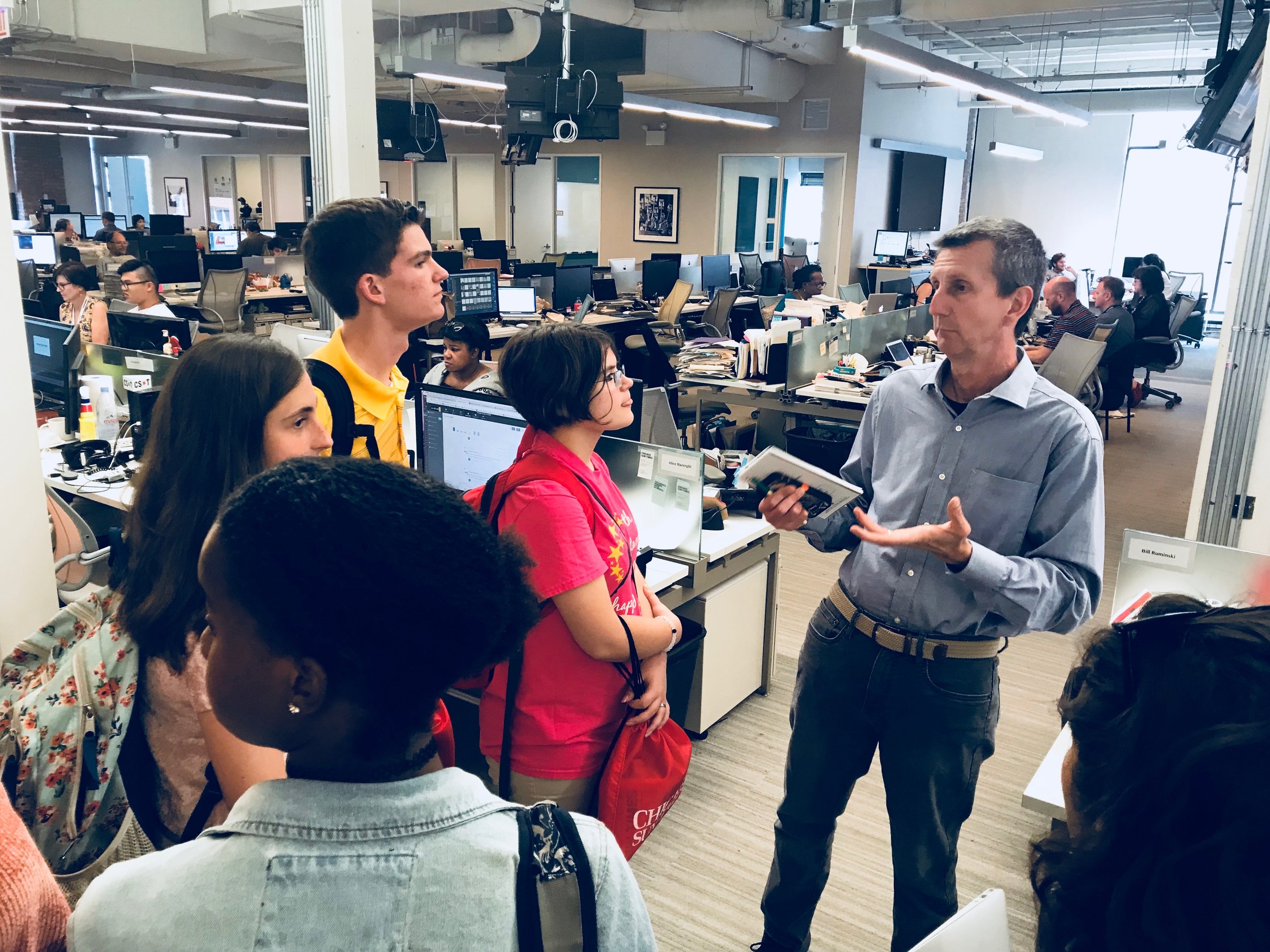 READY TO APPLY TO columbia college chicago as an undergraduate?
Visit our friends in Admissions to learn more about applying to Columbia College Chicago as an undergraduate, or reach out to them directly via email at admissions@colum.edu.
Columbia College Chicago is an undergraduate and graduate institution whose principal commitment is to provide a comprehensive educational opportunity in the arts, communications, and public information within a context of enlightened liberal arts education. Columbia's intent is to educate students who will communicate creatively and shape the public's perceptions of issues and events, and who will author the culture of their times. Columbia is an urban institution whose students reflect the economic, racial, cultural, and educational diversity of contemporary America. Columbia conducts education in close relationship to a vital urban reality and serves an important civic purpose by active engagement in the life and culture of the city of Chicago.
Contact us directly at summer@colum.edu and a member of the Summer at Columbia team will get back to you right away.