MEET THE INSTRUCTORS
JULY 8-12, 2019
STUDIO ART
Claudia Michael has worked as a College Board endorsed AP Art and Design Consultant and exam reader for fifteen years. In addition to grading portfolio submissions, she has written published commentary for the College Board, providing rationale on the scores students received. Claudia has been an art educator for more than thirty-five years. Her experience includes teaching K-12 in private and public schools. She was also appointed a district mentor for the Manchester School District, serving new and experienced teachers across disciplines. This full time position provided support to secondary teachers new to the profession. She has also taught art and design, and teacher preparation classes in several New Hampshire institutions of higher education. Author Pamela Taylor, in a National Art Education Association publication, references original curriculum designed by Claudia in the text Interdisciplinary Approaches to Teaching Art in High School. In recent years, she has focused on using Contemporary Art to inspire K-12 curriculum. Claudia has created two courses that reflect her research for the New Hampshire Institute of Art, Masters in Art Education degree program, where she is on the faculty. She holds the title of senior lecturer in Studio with Granite State College. She has received two distinguished faculty awards and was Secondary School Teacher of the Year.
An award winning artist and art educator, Claudia is the recipient of three Fulbright fellowships, a Freeman Foundation Grant, two Granite State College Faculty Development Grants and a University of NH Academic Technology Grant. She has painted in several countries including Canada, Italy, Greece, Turkey, Cyprus, China, Morocco and the U.S. Claudia was recently an artist in residence in Assisi, Italy. She exhibits her work widely in New England and her paintings have won numerous awards. Her work is included in several private and corporate collections. http://claudialmichael.wixsite.com/claudia-michael-art
STUDIO ART
Bertha Steinhardt Gutman earned her M.F.A. degree in Painting from The State University of NY at Stony Brook in 1991. She is a Professor of Studio Art and Art History at Delaware County Community College in Media PA since 2002. She serves as The Program coordinator for the AFA Studio Art program at Delaware county community college. She is a professional painter with numerous awards and honors based on her national exhibition record. She taught the AP Art and Design and Art History courses for several years at a small private school on Long Island. She has served as a reader for the AP Art and Design portfolios for close to 25 years. She has been conducting AP Summer Institutes and Workshops in Art and Design for the College Board for the past 20 years. Her web site which features her artworks and other accomplishments can be accessed by going to www.berthagutman.com
ENGLISH LANGUAGE AND COMPOSITION
Dan O'Rourke graduated from Villanova University with an MA in English and has taught high-school English for twenty-eight years. Most recently he has taught at Riverside-Brookfield High School in Chicago's western suburbs. A veteran AP English Language and Composition teacher, National Board Certified Teacher, and College Board Consultant, Dan has served as a Reader and Table Leader for the AP English Language Exam for the past 16 years and is currently a member of College Board's Instructional Design Team. In addition, he has been an active presenter at both state and national conferences--most recently the 2015 AP Annual Convention in Austin, and the 2016 National Forum in Chicago--and has been published in the Teacher's Edition of The Language of Composition, 3rd Edition (2018).
ART HISTORY
Douglas Darracott currently teaches AP Art History and studio art at Plano West Senior High School in Plano, Texas. In 2015, he was named Teacher of the Year at Plano West Senior High. He has served as a member of the AP Art History test development committee and continues to serve as a question leader for the AP Reading in art history each summer. He also has worked as master lead in art history with the O'Donnell Foundation Advanced Placement Arts Incentive Program with includes AP Art History, AP Studio Art (Drawing, 2-D Design, 3-D Design), and AP Music Theory. He is also the author of the 2009 AP Art History Teacher Guide produced by the College Board. He has served as a College Board consultant since the early 2000s.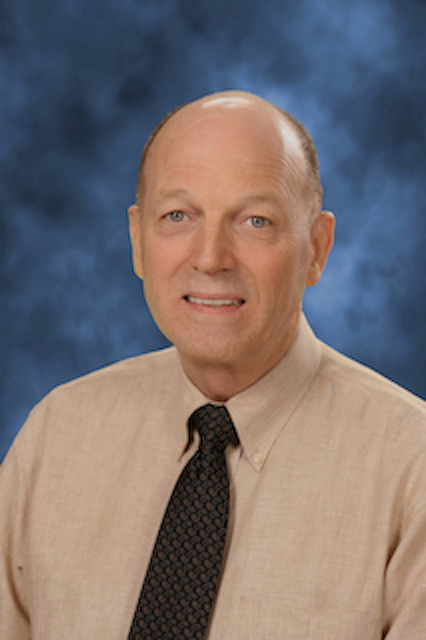 MUSIC THEORY
Terry Eder is a retired choral conductor and music teacher with over 40 years of experience at both the college and secondary levels. He remains active as a teacher and currently teaches one AP music theory class at Lovejoy High School. He is a College Board Consultant and has presented at many AP summer institutes and one and two-day workshops and has served as a reader and question leader in the reading of the AP Music Theory exam for the past fifteen summers. He has also developed a one-day workshop on vertical teams in music theory for the College Board, has written an article on strategies for dealing with the sight-singing portion of the AP exam, and has presented an online professional development session entitled, "Sight Singing and Its Influence on Melodic and Harmonic Dictation." He is past co-chair of the College Board AP Music Theory development committee and served as a member of the Music Writing Team for the 2014 National Standards in the Arts. Before his retirement from full time teaching, he was named Plano Senior High School Teacher of the Year. He is also the primary author along with Akira Sato of the AP Instructor's Manualpublished in 2018 to accompany the third edition of The Musician's Guide by W. W. Norton. He holds Bachelor of Music Education and Master of Music Education degrees from Texas Christian University and the Doctor of Musical Arts degree in choral conducting from the University of Oklahoma.
EXPLORE AP SUMMER INSTITUTE